Biological Safety Cabinets (BSC) are the workhorses of any biological laboratory. They provide both sample protection and operator protection. Therefore its proper performance is vital to prevent contamination of your samples and guarantee the safety of your employees.
Our Biosafety Cabinet Field Certifier Has Attended NSF Accreditation Program:

| | |
| --- | --- |
| Downflow velocity (both NSF/ANSI 49 and EN 12469 methods) | HEPA leak – scan |
| Inflow velocity (secondary, constricted access) | Site installation assessment |
| Inflow velocity (secondary, exhaust velocity) | Smoke patterns |
Our engineers are NSF trained in the USA for the NSF Biosafety Cabinet Field Certifier Accreditation to certify biosafety systems from laminar flows up to BSCs.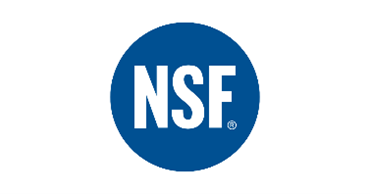 NSF (National Science Foundation) has been working closely with hospitals and cabinet manufacturers for over 40 years to help create a cabinet design and accreditation program that meets regulatory requirements in the USA for CDC, NIH and NCI. If you have a BSC or laminar flow equipment from a reputable brand, chances are it follows the design characteristics by NSF.
Because our accreditation is universal, we can certify any BSC or laminar flow to the NSF/ANSI 49 standard, regardless of brand or model.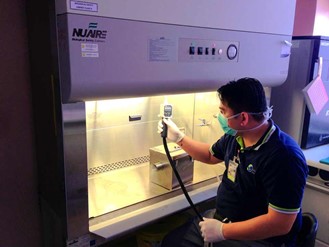 Do you have a service enquiry? Get in touch with our Service Team here! info@gaiascience.com.my