We have a team of trained technicians to provide you consultation and services for decontamination, which includes site assessment, site preparation, decontamination process evaluation and decontamination efficacy validation.
Our decontamination process uses a Hydrogen Peroxide (H2O2) solution, which is the most commonly used chemical for decontamination in Hospitals and High Containment areas.
The benefit of using Hydrogen Peroxide solutions are:
Leaves no odour after the decontamination process.
The chemicals are not harmful to materials in the room.
Due to the enclosed decontamination room, the decontamination process will cover every corner of the room, even the most difficult to reach corners will be decontaminated using hydrogen peroxide.
The hydrogen peroxide will be broken down to water molecules, leaving no harmful residue, thereby avoiding any skin or respiratory irritation.
Besides room decontamination, we also provide biosafety cabinet (BSC) fumigation. A BSC decontamination is advisable when:
The contaminated plenum, has been accessed to change the filters, blowers, etc
BSC is relocated from one room to another
The microorganism's type has changed drastically
There is a serious spill of dangerous microbes
There is product contamination in the cabinet
BSL-3 or BSL-4 organisms are being manipulated inside the cabinet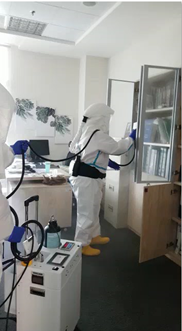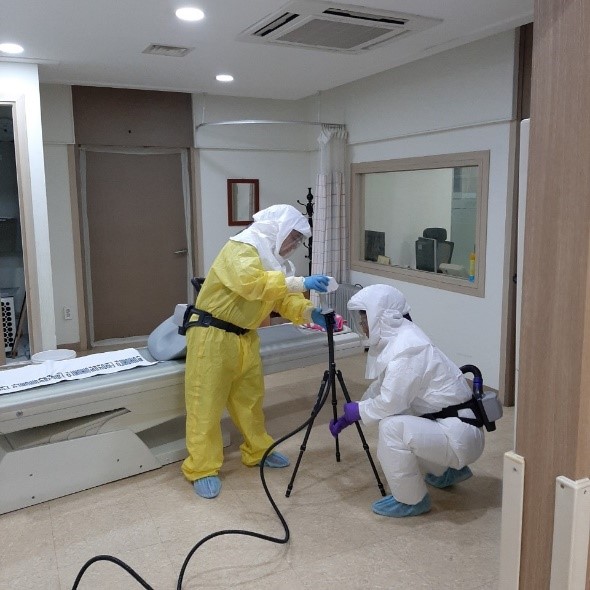 Do you have a service enquiry? Get in touch with our Service Team here! info@gaiascience.com.my